(For I Will Consider) My Cat Jeoffry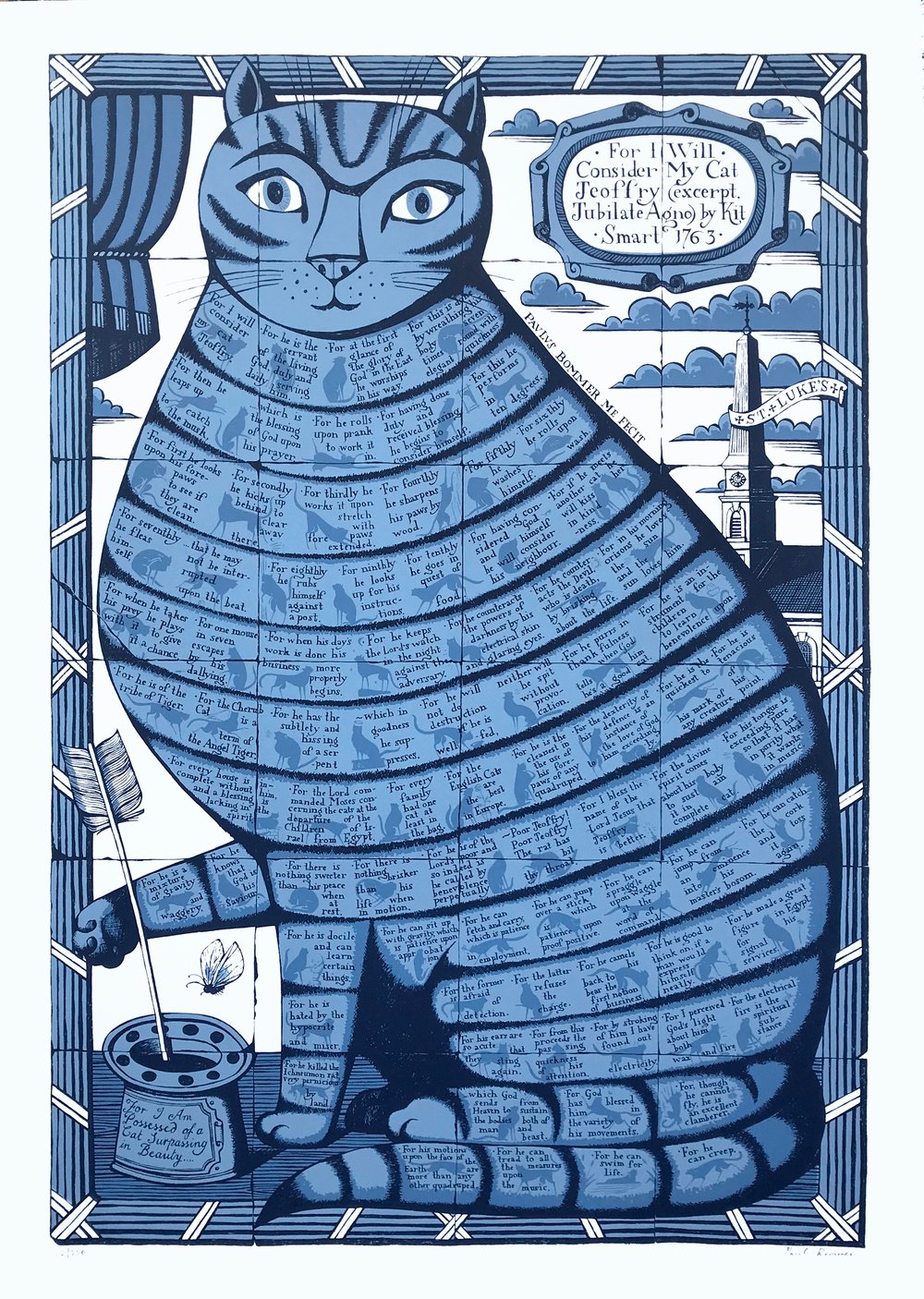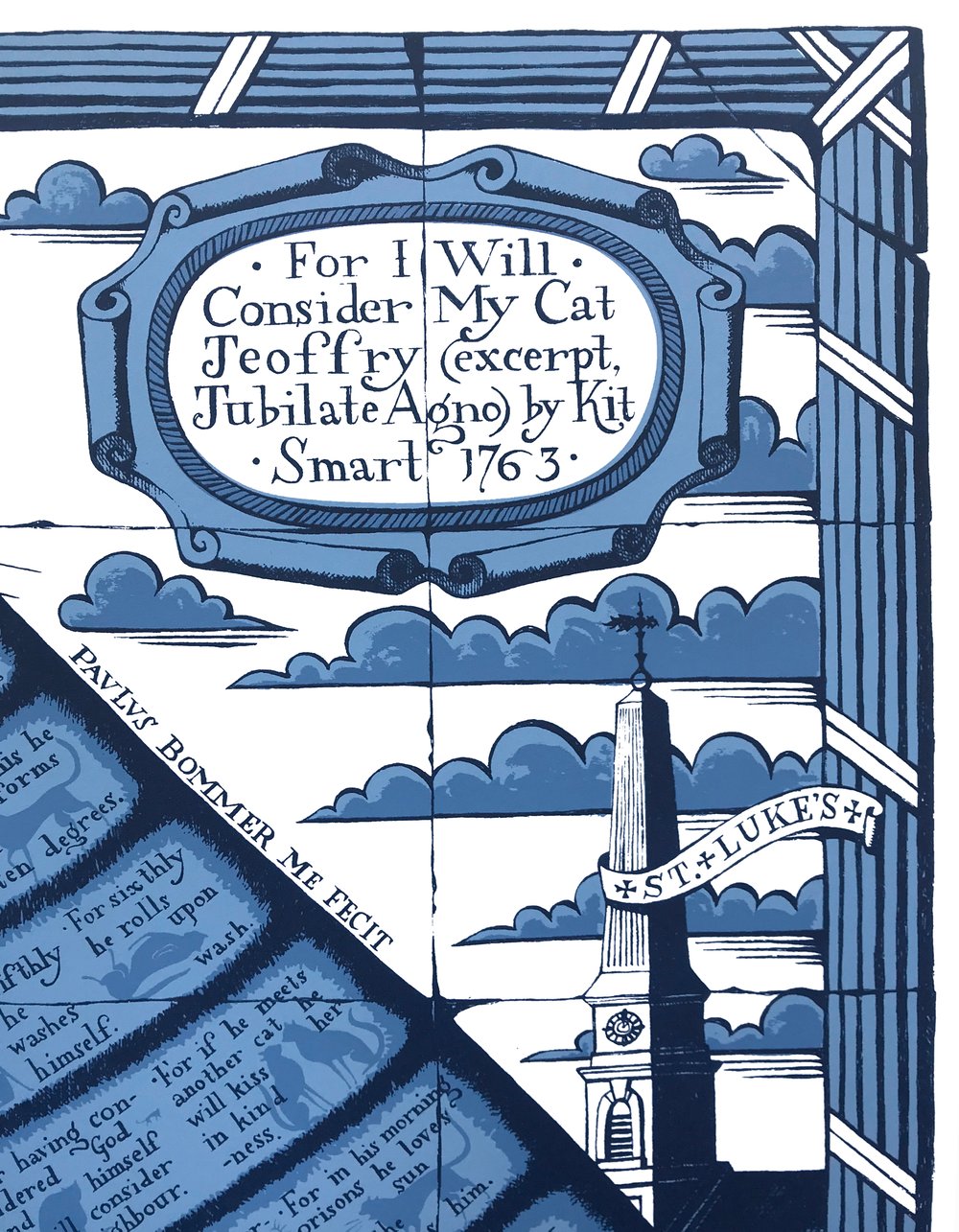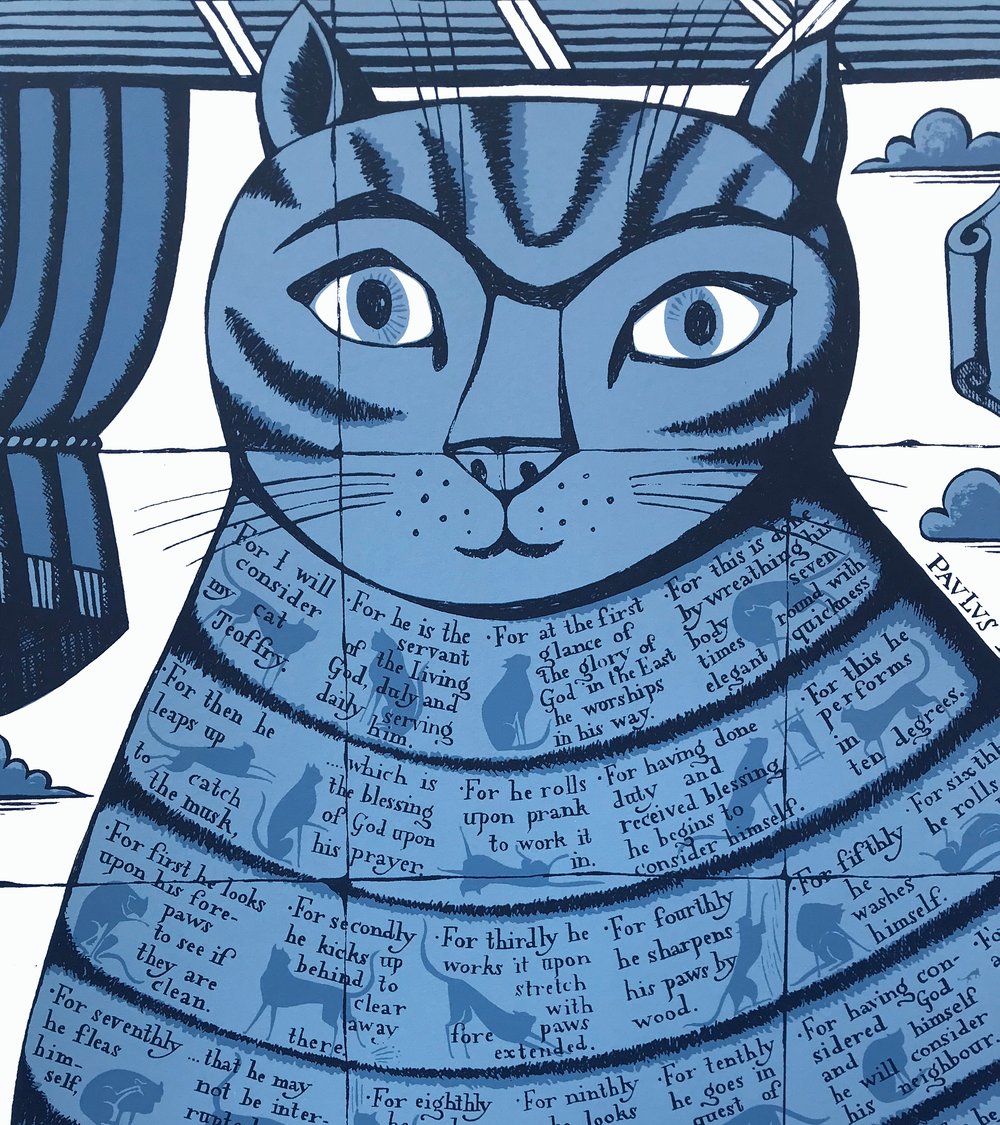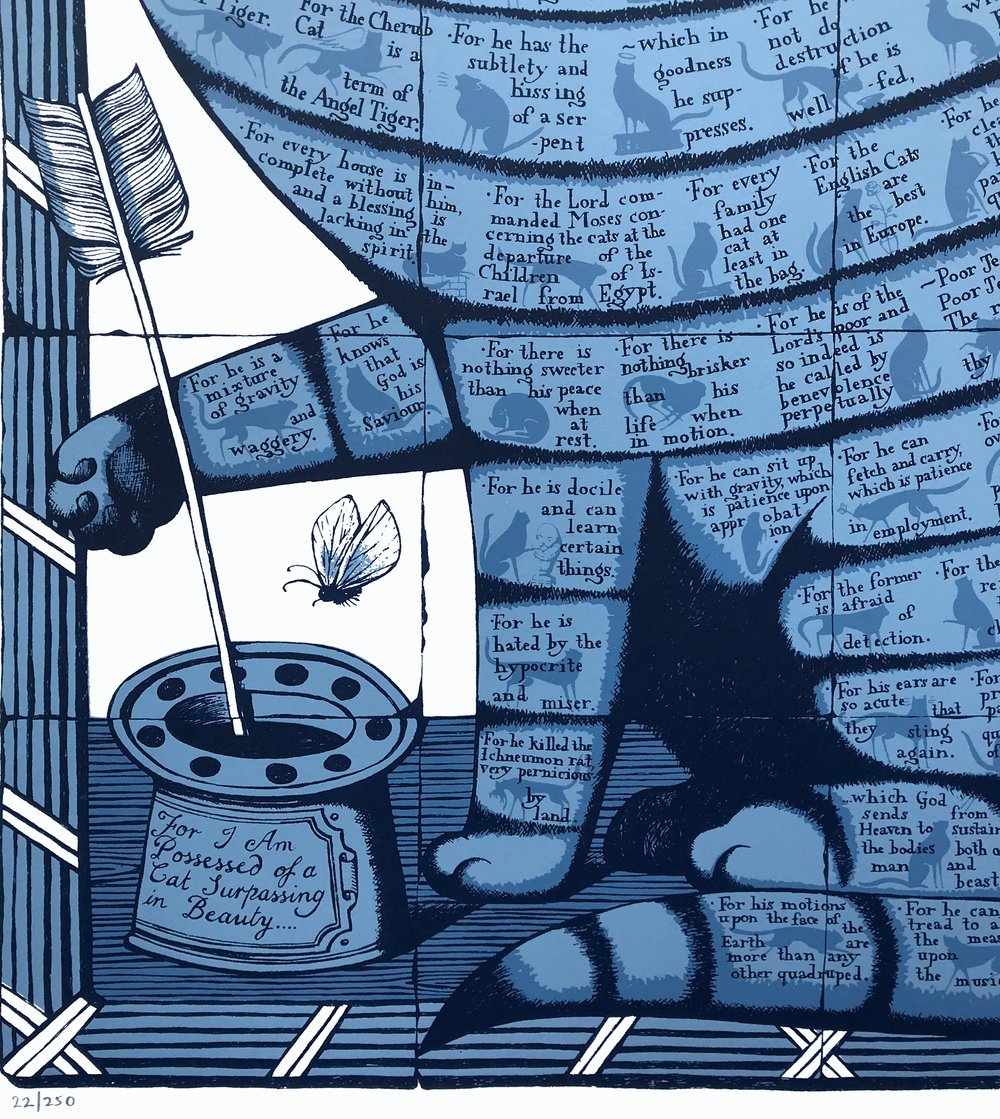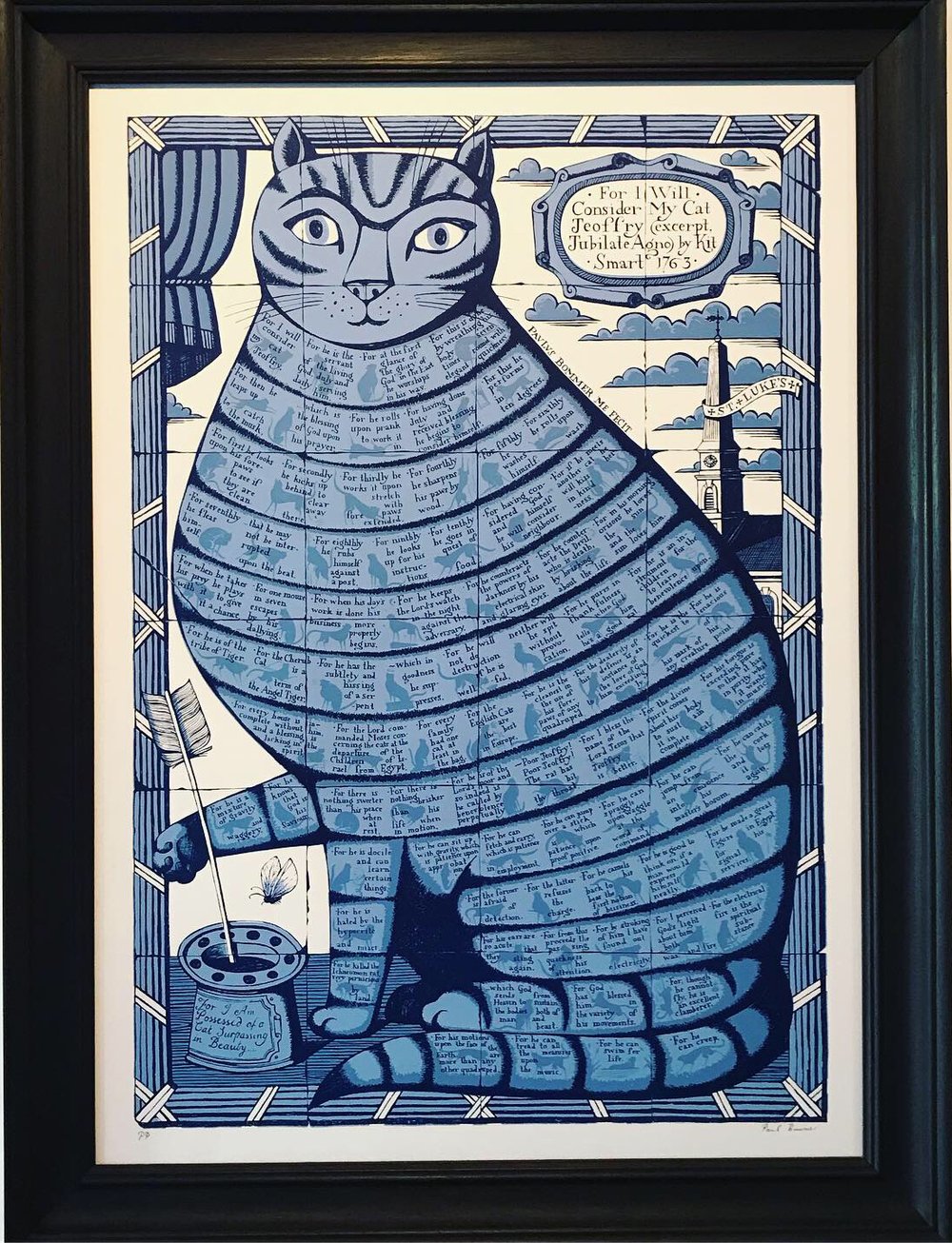 (For I Will Consider) My Cat Jeoffry.
This limited edition screen print shows Christopher Smart's celebrated eulogy to his belovéd cat Jeoffry, depicted here in the form of a delft tile panel (another strand of my artistic practice).
The poem, discovered in the 1930s and unquestionably the most extraordinary paean to a pet ever, was written whilst Smart was an inmate at St Luke's Hospital for Lunatics on Old Street during the 1760s (the spire of St Luke's church shown behind our feline friend, designed by Nicholas Hawksmoor, still stands as it did in Smart's day. It is now home to the London Symphony Orchestra). Benjamin Britten famously set the words to music.
My Cat Jeoffry is printed in 3-colours on 300 gsm Snowden paper, 50 cm wide by 70 cm high (B2 - a standard frame size), limited edition of 250, signed and numbered by the Artist. Supplied unframed.
Delivered bagged and rolled in a stiff cardboard tube.