Bingo Calls (bottle green)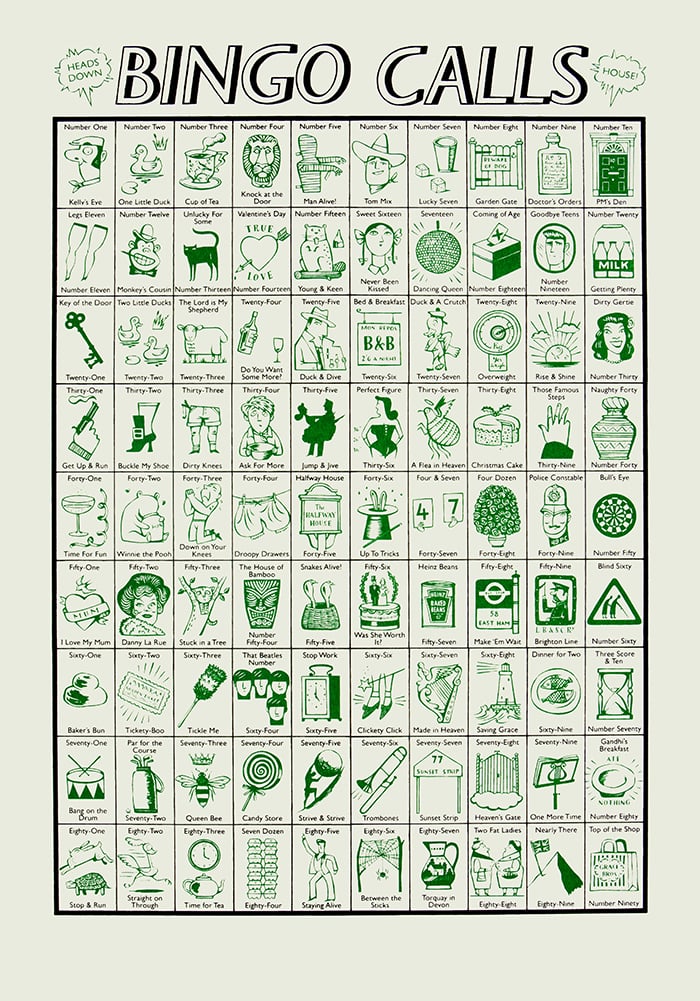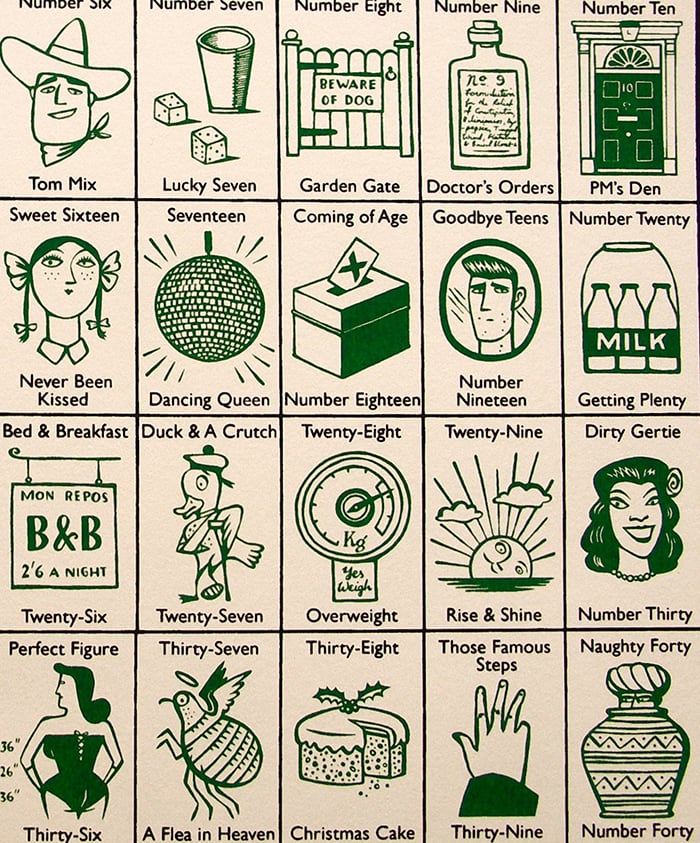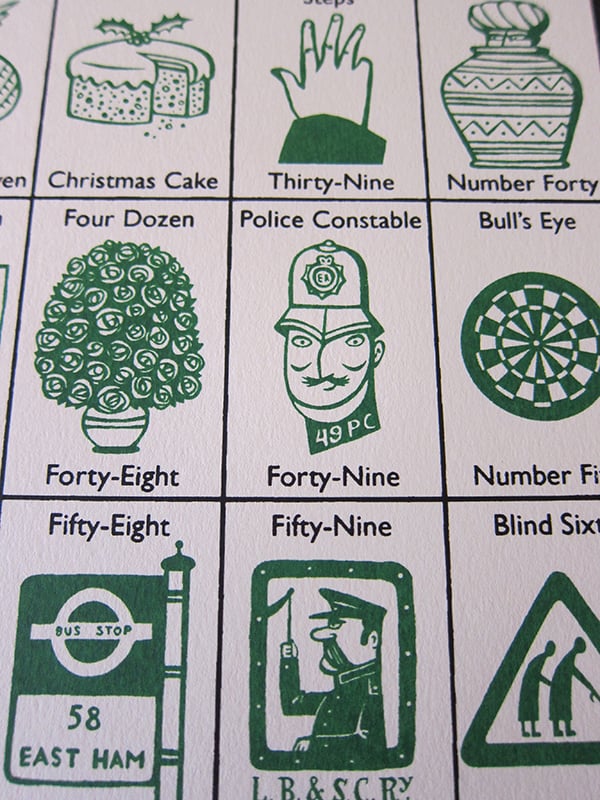 Bingo Calls (bottle green).
A pictorial guide to the arcane Lingo of Bingo, from Kelly's Eye (No. 1) right through to Top of the Shop (No.90), taking in all the favourites (Snakes Alive, 55/ Two fat Ladies, 88/ Legs Eleven, No. 11/ etc) along the way. All 90 of the traditional Bingo Calls have been painstakingly researched and loving rendered, in a choice of Cranberry Red or Bottle Green. Heads down for Full House!
This limited edition screen print is printed in 2-colours on 300 gsm cream Colorplan paper, 50 cm wide by 70 cm high (B2 - a standard frame size), Limited Edition of 35, signed and numbered by the Artist.
Delivered bagged and rolled in a stiff cardboard tube.