Cockney Alphabet (Blue)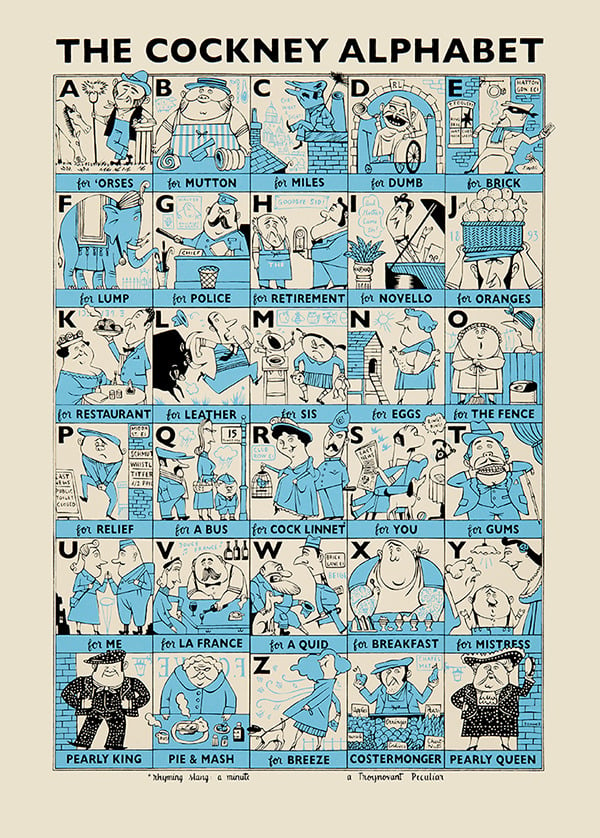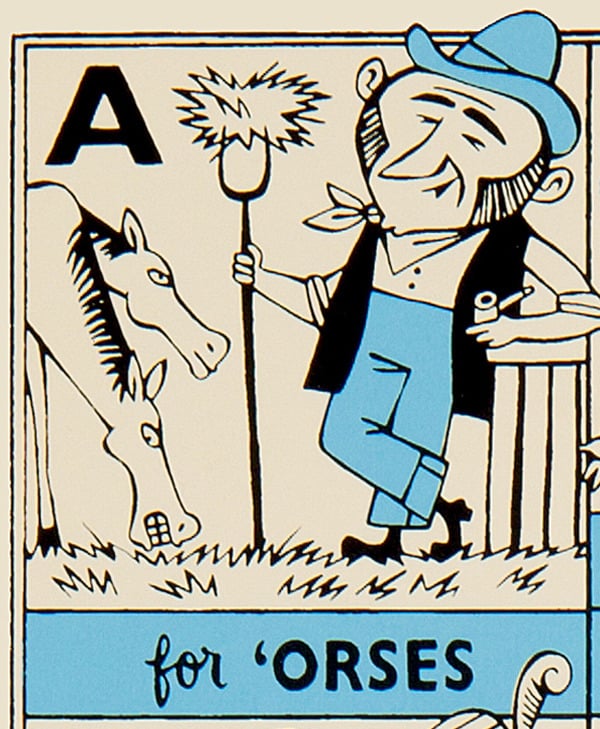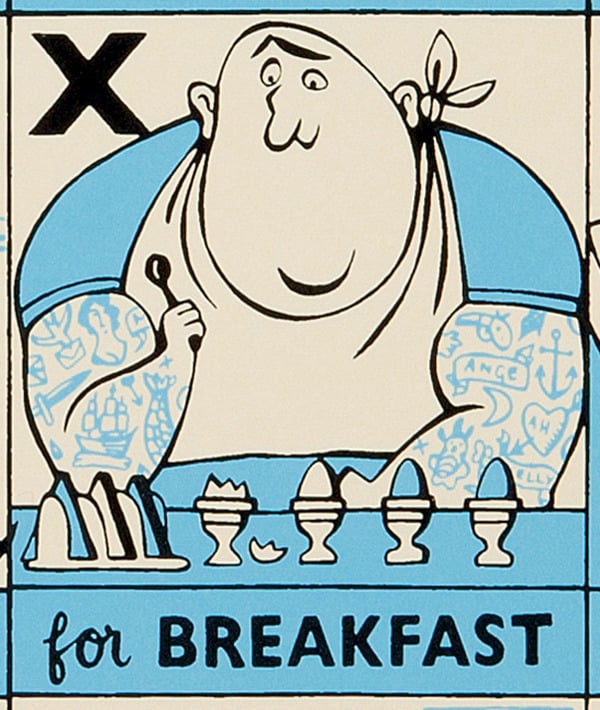 The Cockney Alphabet (Blue).
A for 'Orses (hay for horses), B for Mutton (beef or mutton), C for Miles (see for miles), etc. A play on words, also known as the Surrealist Alphabet.
This limited edition screen print is a reprint of my Cockney Alphabet print in a new pale blue colourway (inspired by the tiles in 1920s Underground stations). Printed in 2-colours on 300 gsm cream Colorplan paper, 50 cm wide by 70 cm high (B2 - a standard frame size), Limited Edition of 50, signed and numbered by the Artist.