Crabs & Shannocks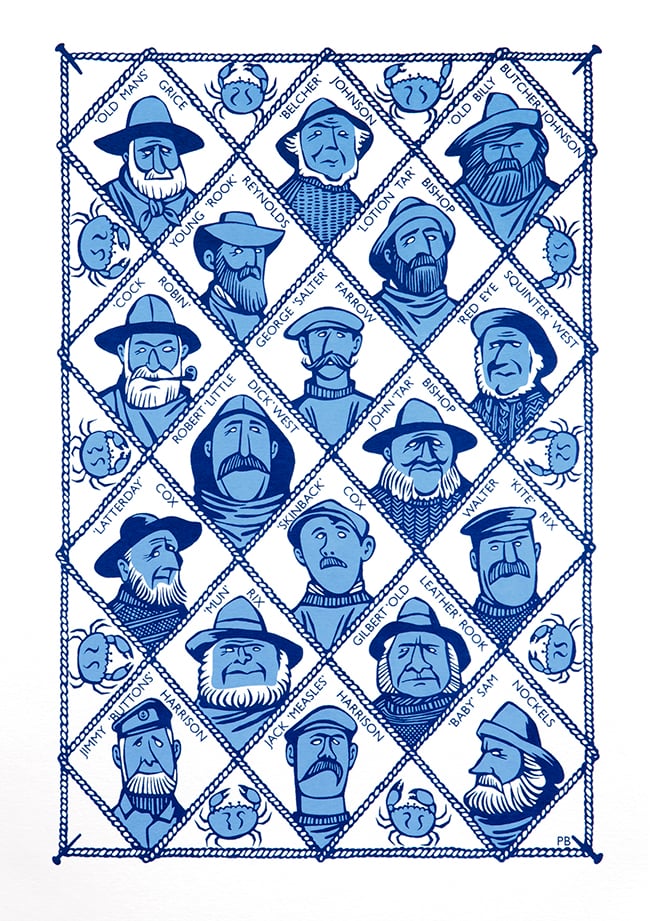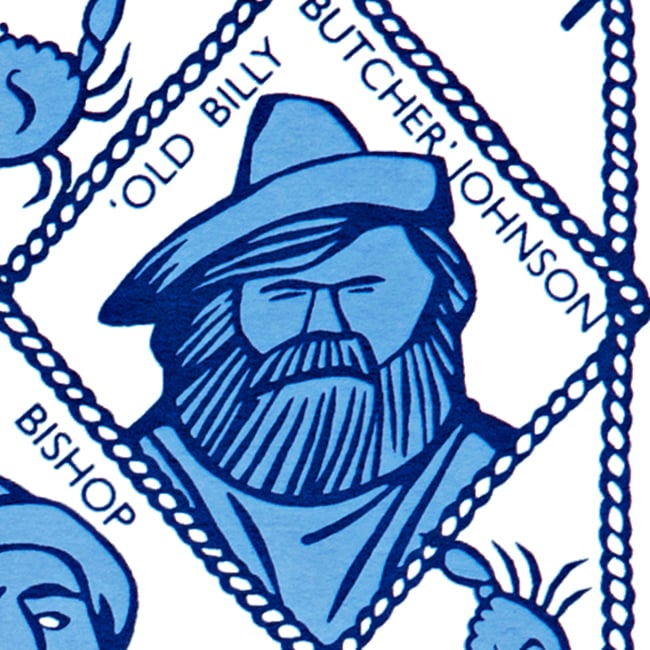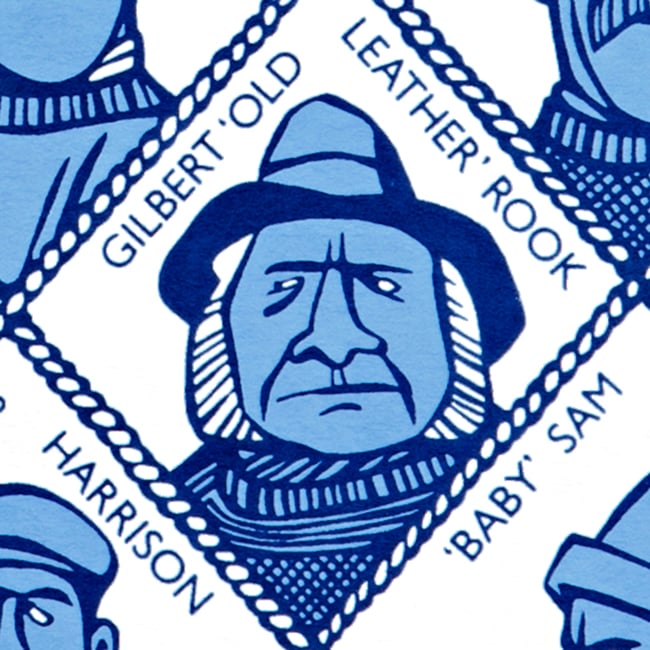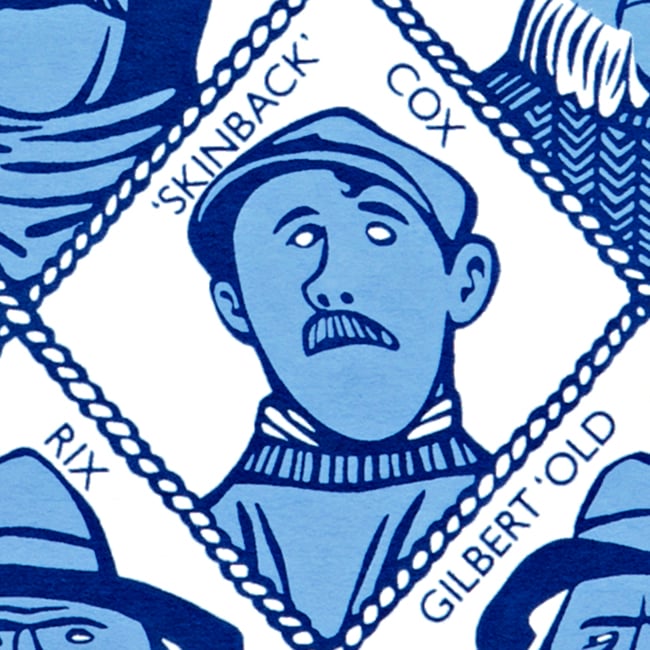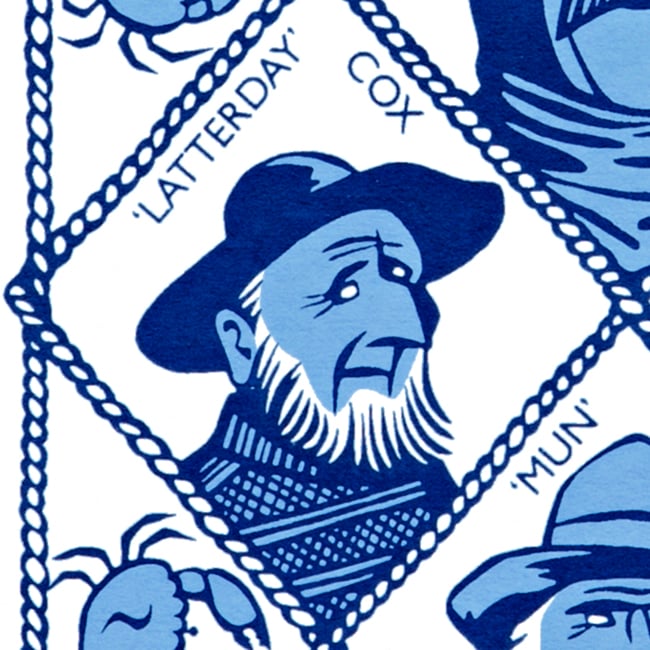 This limited edition screen print is a celebration of the real-life fishermen who braved the elements and the wild German Ocean off the coast at Cromer (Crabs!) and Sheringham (Shannocks!) in north Norfolk at the beginning of the last century. All had distinctive nicknames ('Lotion Tar' Bishop, 'Skinback' Cox etc.) to differentiate them from their family members and ganseys to tell where they were from should their drowned bodies wash up on the shore. A hard life.
This 2-colour print measures 42 cm high by 30 across (A3 - a standard frame-size). It is printed on 300 gsm Heritage paper in a strictly limited edition of 25, signed by the Artist.
The print is delivered bagged and rolled in a wide, stiff cardboard tube.