Cupid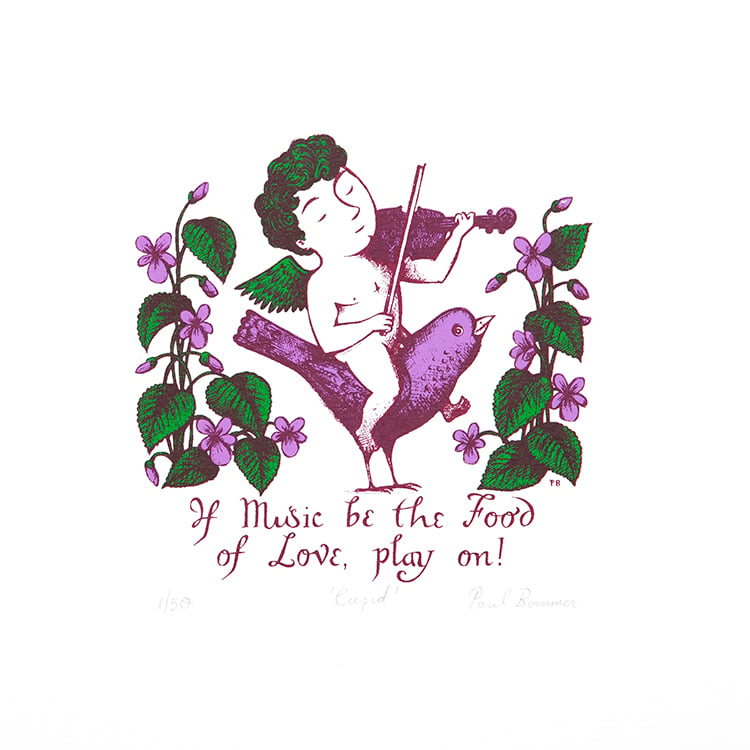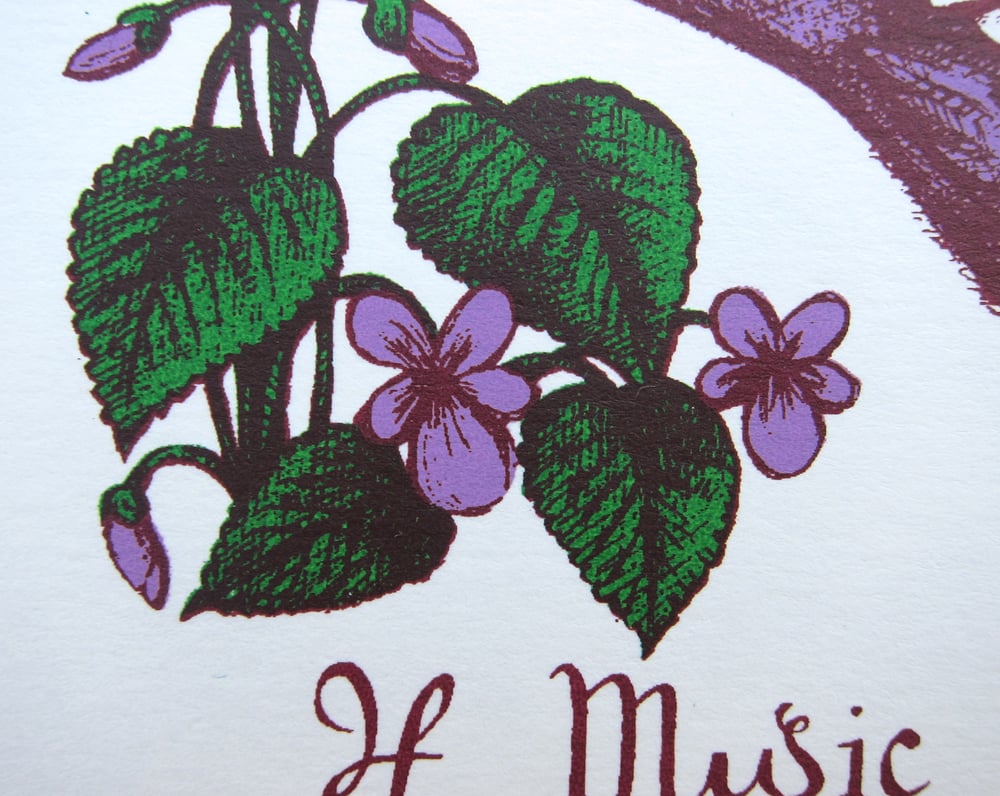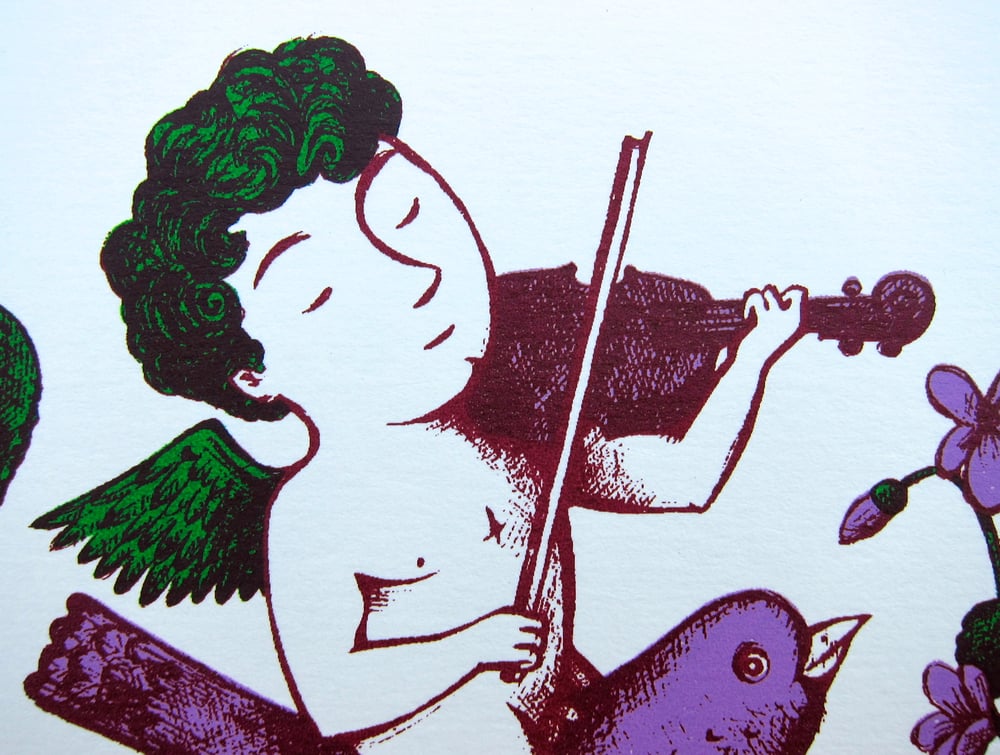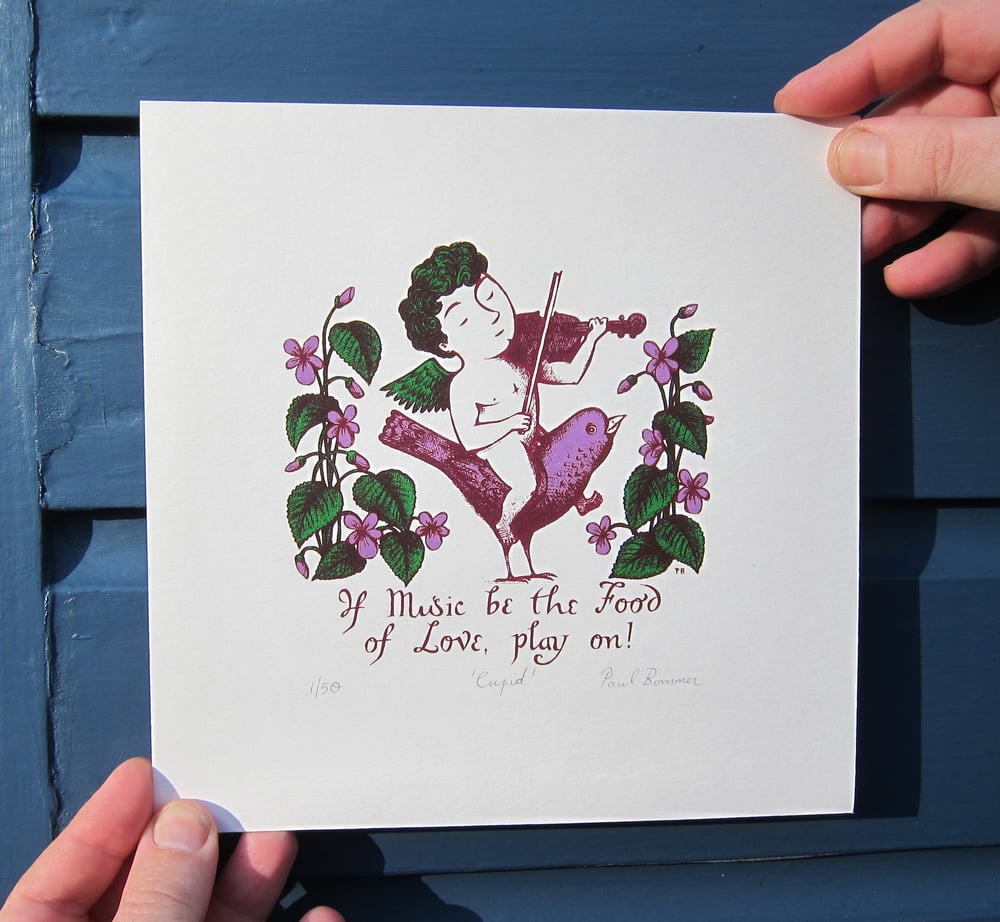 This mini-print shows Cupid, spirit of Love, with a quote from Shakespeare's Twelfth Night.
'If music be the food of love, play on; Give me excess of it, that, surfeiting, the appetite may sicken, and so die. That strain again! it had a dying fall: O, it came o'er my ear like the sweet sound, that breathes upon a bank of violets, stealing and giving odour!'
This three colour print measures 20 cm square and is printed in a strictly limited edition of 50, signed and numbered by the artist and is part of a series of Shakespeare inspired mini-prints (see also Where the Bee Sucks, Puck and Bacchus). Part of Shakespeare 400. The perfect gift to the love of your life, perhaps?