Mister Dark (blue-grey colourway)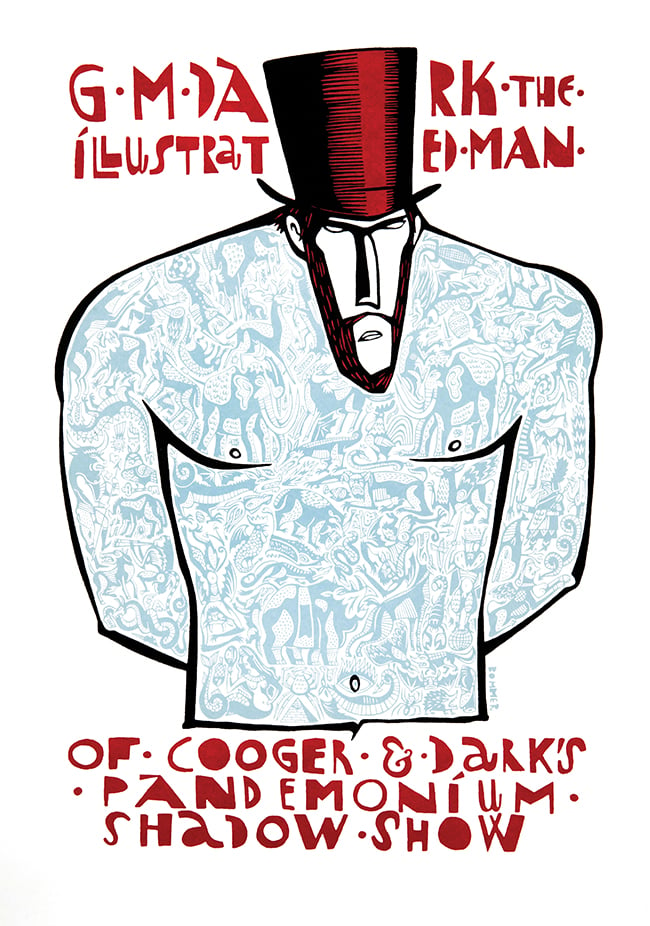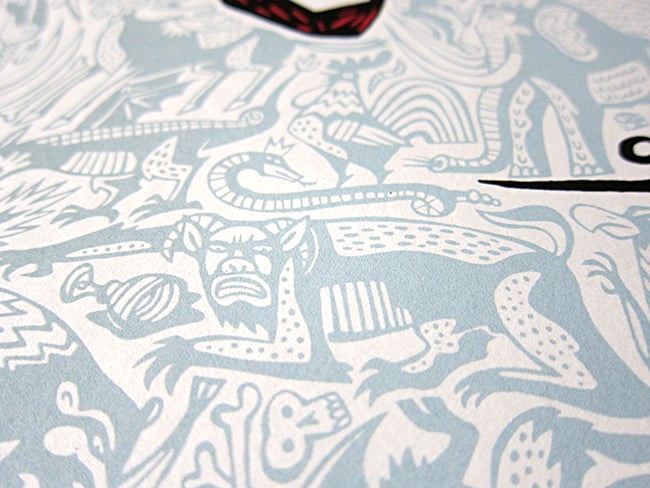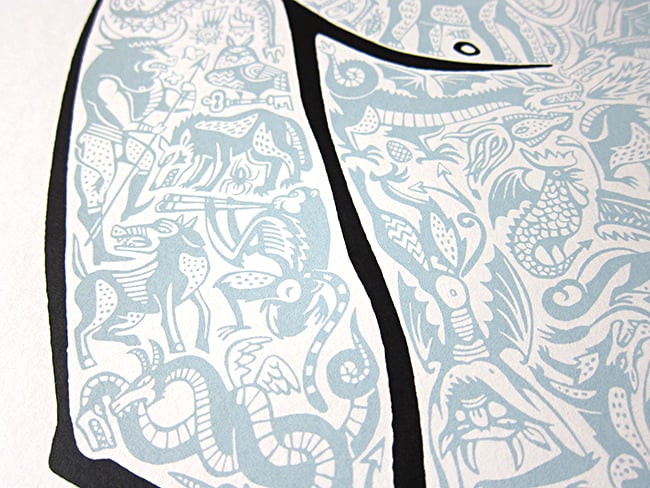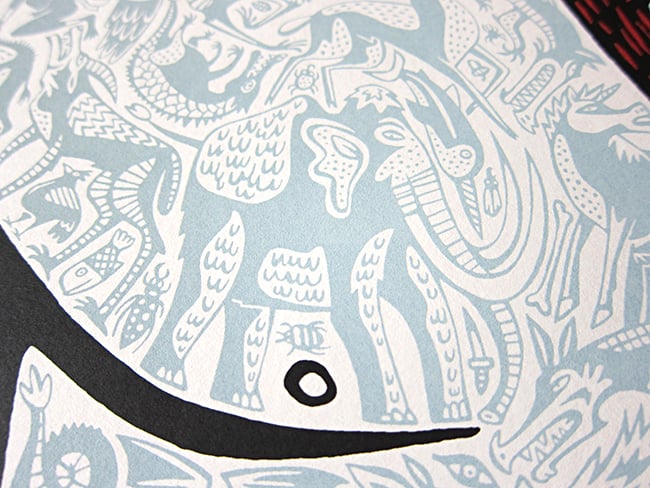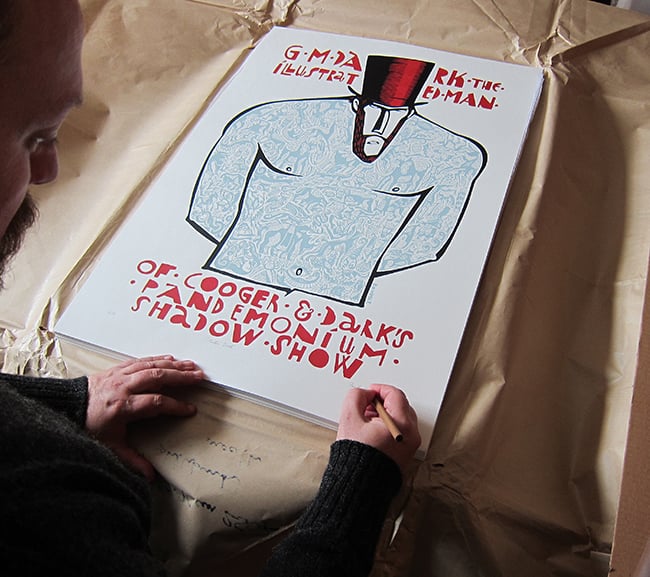 The design is based on a character from Ray Bradbury's 1962 novel 'Something Wicked This Way Comes' (made into a film in 1983), about a nightmarish travelling circus that arrives out of nowhere in a small Midwestern town one October night. The carnival's leader is the mysterious Mister Dark (aka 'the Illustrated Man') who bears a tattoo for each person's soul who, lured by the offer to live out his secret fantasies, has become bound in service to the demonic carnival.
This new blue-grey colourway is printed in a strictly limited edition of 35. It is printed in 3 colours on 300 gsm Heritage paper and measures 50 cm wide by 70 cm high (B2, a standard frame size!) and features over 200 individual tattoos.