Smoked Scottish Salmon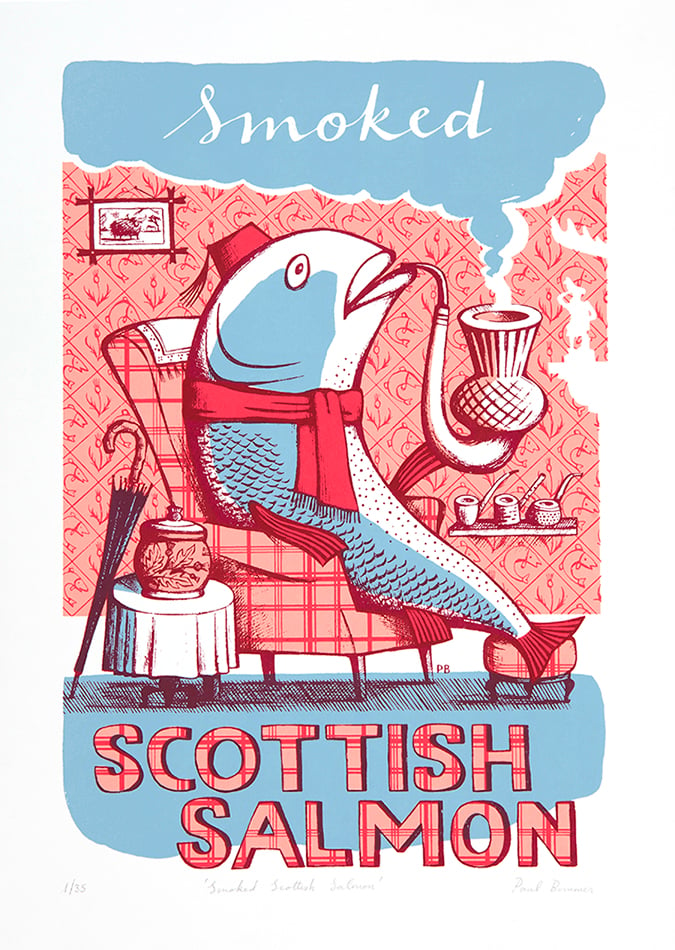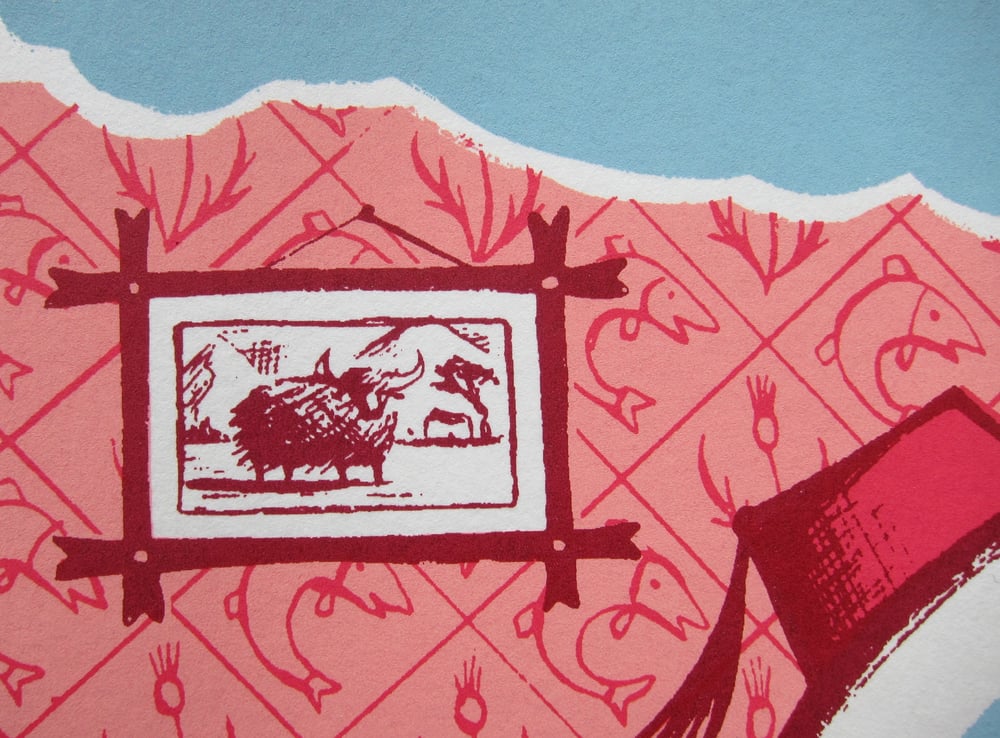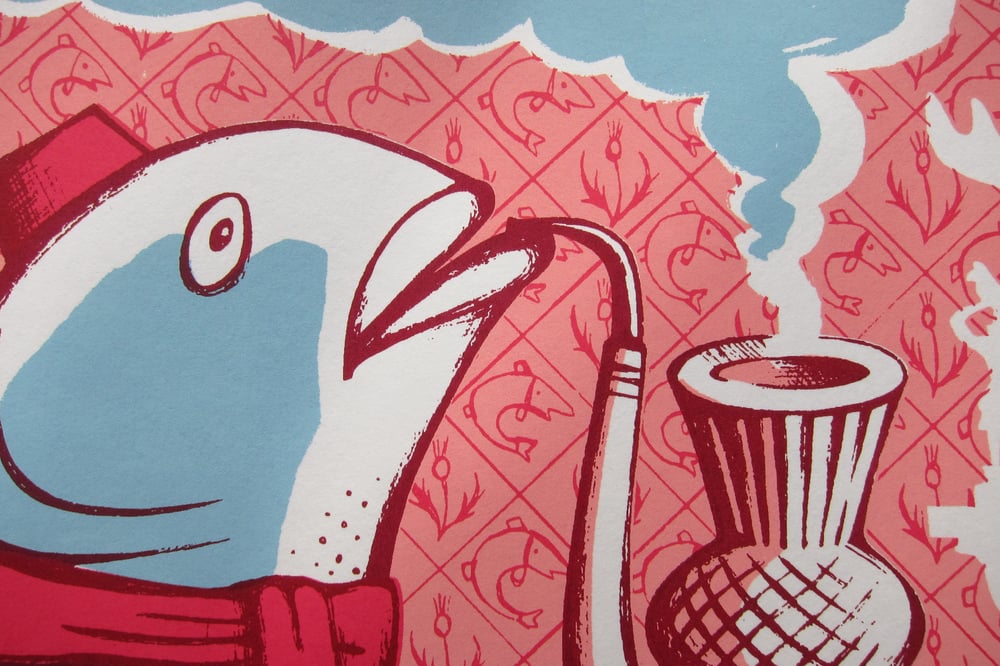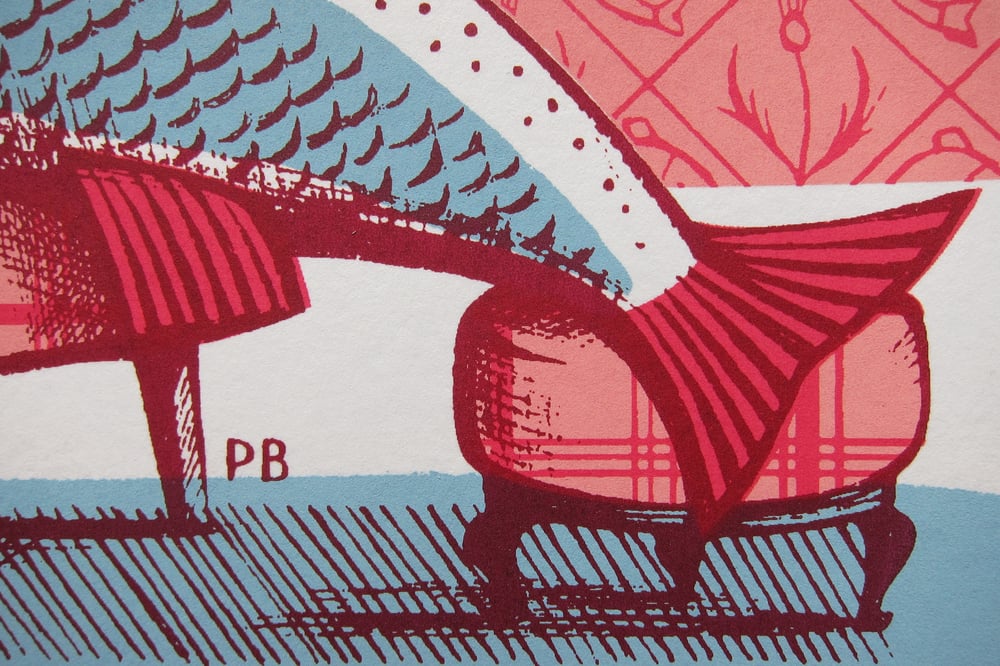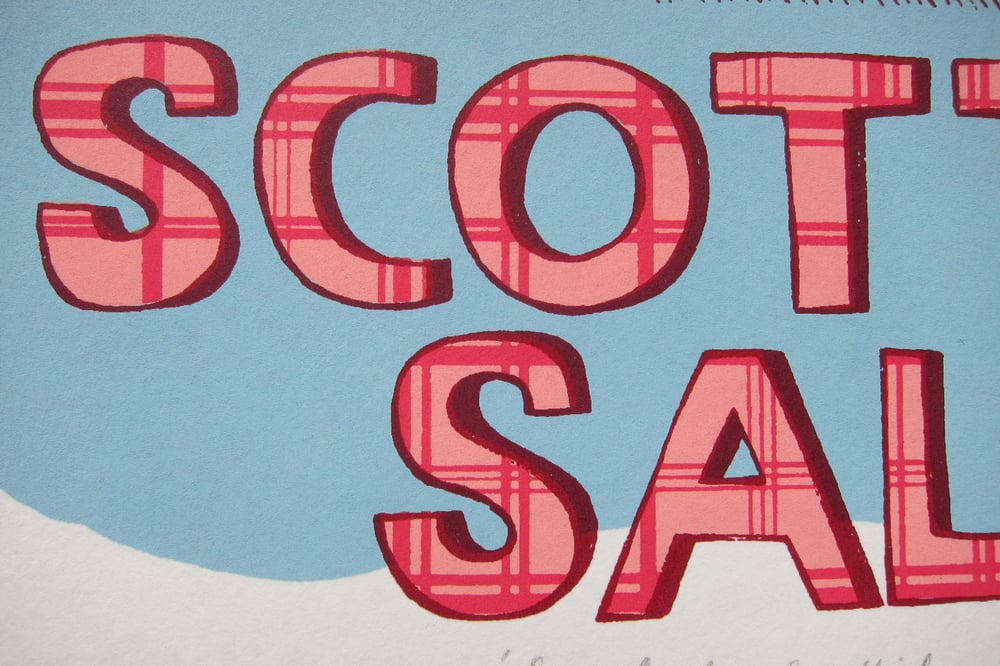 Smoked Scottish Salmon is my homage to that great Caledonian preserved fish beloved across the world. The print shows a Salmon, scarfed and sporting a smoking cap, seated on a tartan-upholstered armchair in a room wallpapered with images of leaping fish and spiky thistles, smoking a great Thistle-shaped meerschaum pipe.
Smoked Scottish Salmon is printed in a strictly limited edition of 35. It is printed in 4 colours on 300 gsm Heritage paper and measures 30 cm wide by 42 cm high (A3, a standard frame size!). The print is signed and numbered by the Artist and posted in a stiff cardboard tube.