Where the Bee Sucks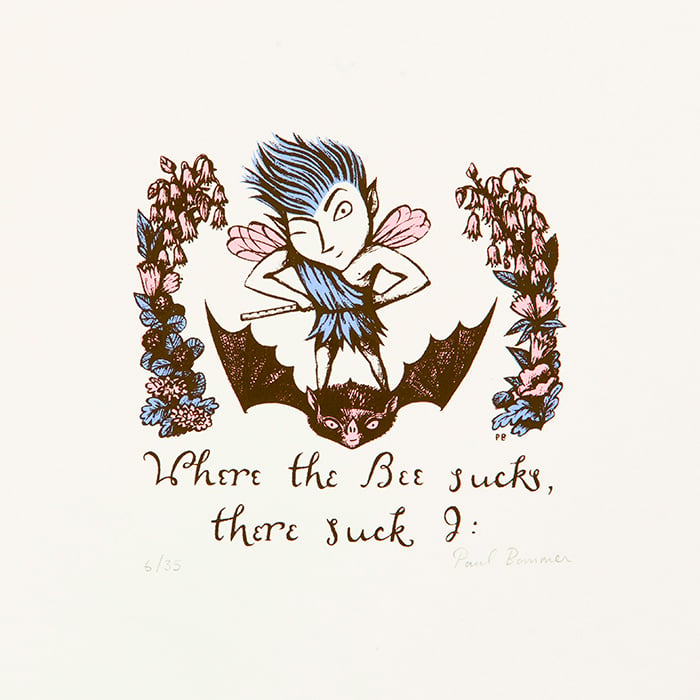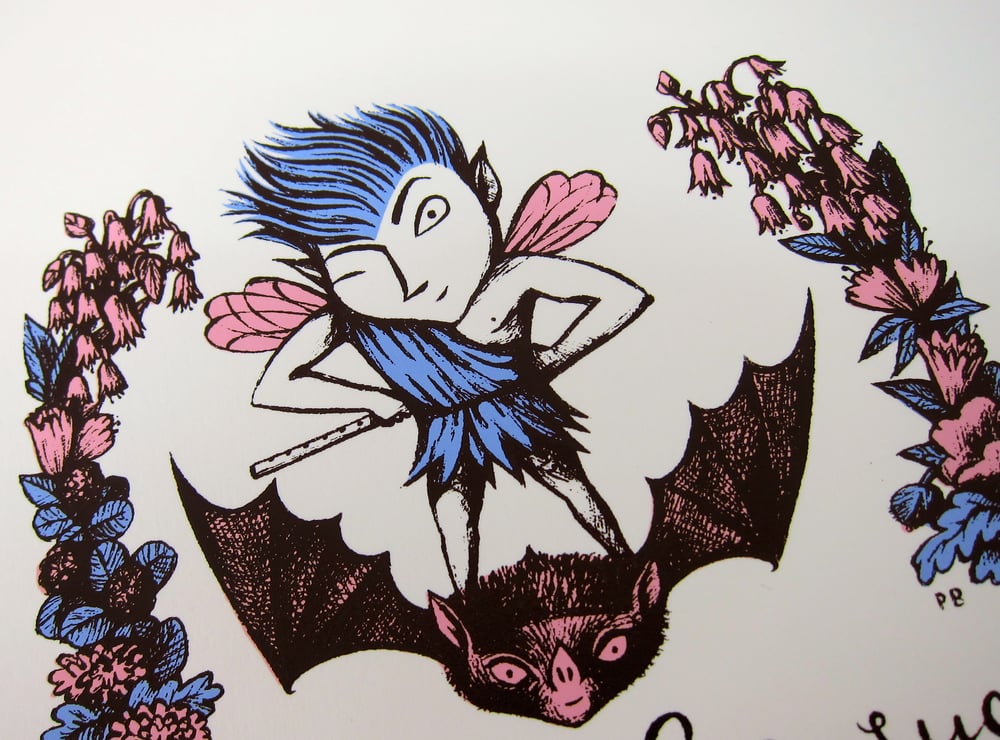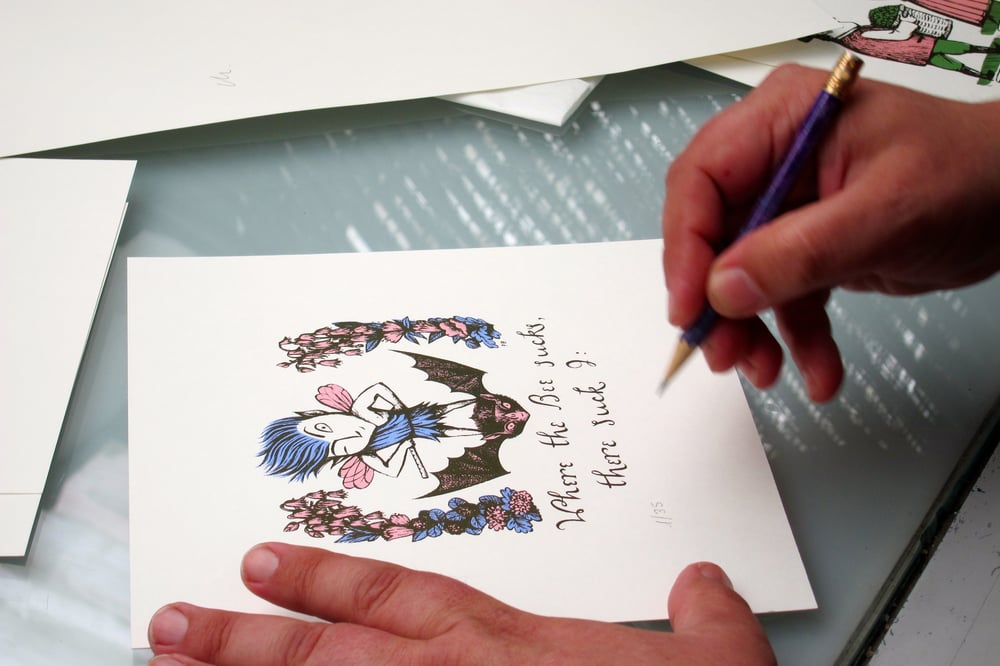 This mini-print shows Ariel, the servant-sprite of the magician Prospero from Shakespeare's The Tempest, astride a flying bat.
'Where the bee sucks, there suck I:/ In a cowslip's bell I lie;/ There I couch when owls do cry./ On the bat's back I do fly/ After summer merrily./ Merrily, merrily shall I live now/ Under the blossom that hangs on the bough.'
This three colour print measures 20 cm square and is printed in a strictly limited edition of 35, signed and numbered by the artist.